With Instant KYC, get your payment account verified in just a few seconds. For your ID documents to be processed automatically, they need to weigh less than 6MB.
Note
Instant KYC only concerns the verification of accounts for natural people. Corporate accounts still go through Lemonway's standard KYC review procedure, which can take anywhere from 2 to 48 working hours depending on the option chosen. 👉 Learn more here
Here's how it works: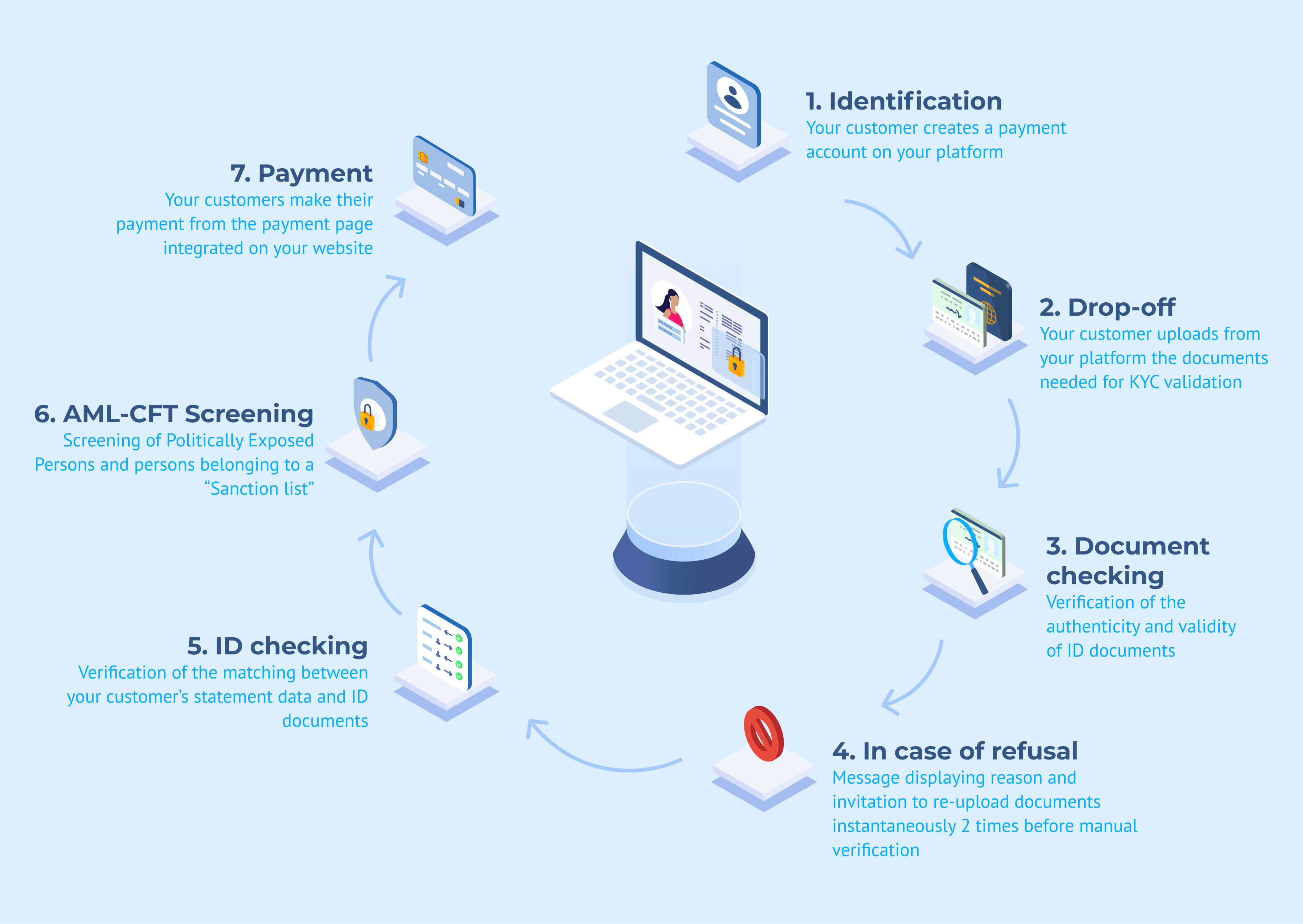 💡 To get Instant KYC, get in touch with your 👉 account manager or create a ticket.