According to the Financial Action Task Force (FATF), an Ultimate Beneficial Owner or UBO represents the natural person or people who ultimately own or control a company and/or the natural person on whose behalf a transaction is carried out. This also includes people who ultimately exercise effective control over a legal entity or legal structure.
For more information, consult their recommendation
The UBO is the person who benefits from the company's activities and ultimately has control over its assets, operations, or decision-making processes. They are the ultimate owner or controller of a company, while a director is an individual appointed to manage and oversee the company's activities.
Please note that there's always a UBO for all companies. In addition, all companies registered in the European Union have a legal duty to identify their UBOs.
As a reminder (according to the 4th AML Directive 2015/849, art. 3.6), the UBOs are:
The physical person who holds or controls directly or indirectly the company (the usual criteria is more than 25% of a company's share capital or voting rights)
or
The physical person who exercises power over the management, administrative or management bodies or over the general assembly of the partners or shareholders of the legal person
In the absence of identification according to the two preceding criteria:
The legal representative(s) of the legal person.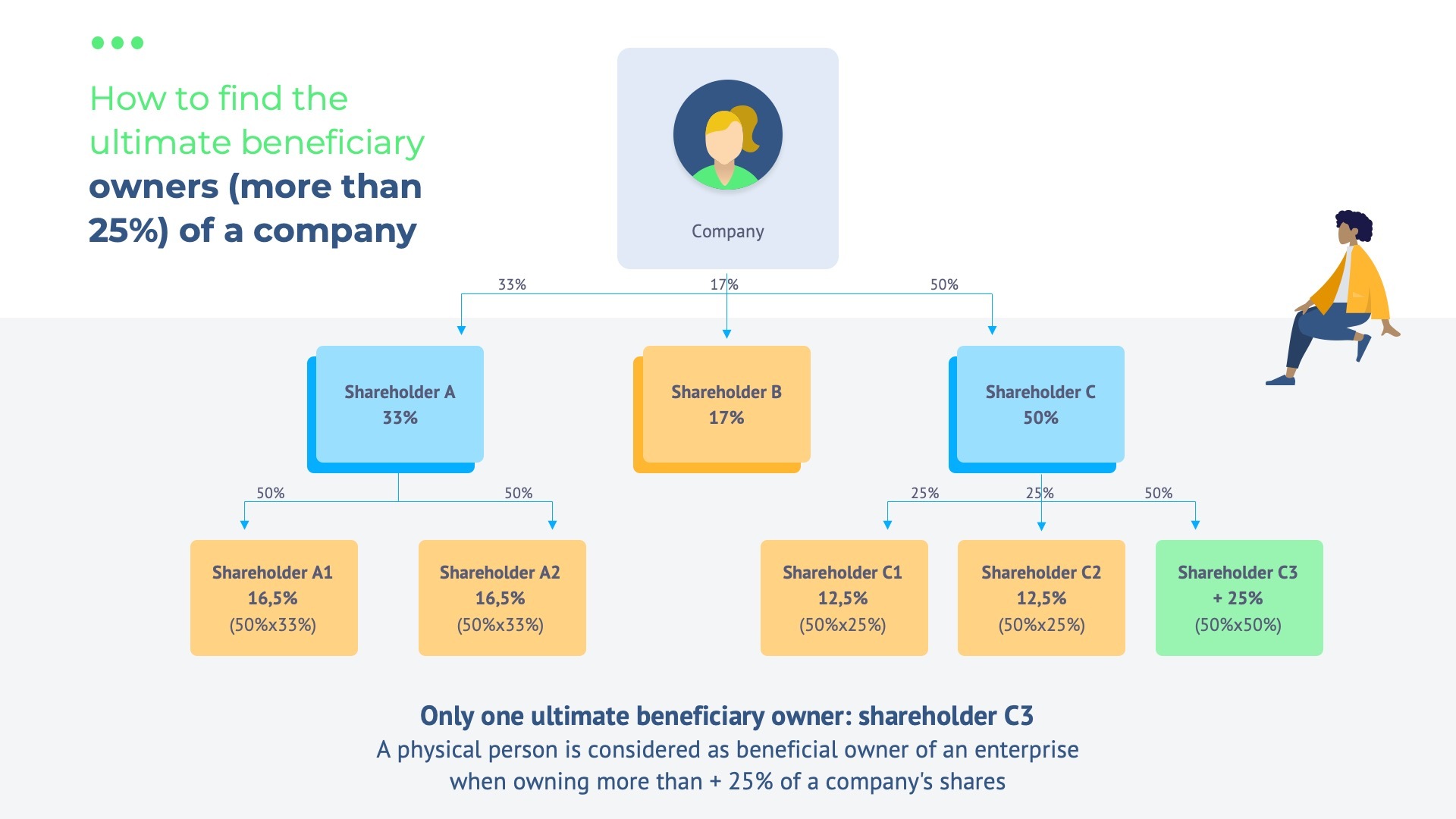 Validate a UBO's KYC
To identify the UBO(s) you need to provide the UBO register form (each country has a register). If you are struggling to find the UBO register please provide an official document registering the firm shareholders' declaration. Then you need to send the front and back sides of each UBO identified.

Lemonway is required by law to identify the UBOs of all companies wishing to open a payment account. For listed companies, there is no need to provide the UBO registration form.


This official document must mention :
Name of the registered company.

Legal form.

Company identification number.

Full address of the company.

The title, names, usual names, pseudonyms, first names, date and place of birth, nationality, and personal address of all beneficial owners.

The role of each beneficiary,
The date on which the persons became beneficial owners of the company.
💡 Please send the front and back sides of the UBOs' ID card or passport and a copy of the UBO official register.


Please find below the type of document required per country :